GEOTEC Surveys Ltd have once again passed our Railway RSSB RISQS Audit without any non-conformances (minor or major) or Opportunities for Improvement.
This allows GEOTEC to continue to support our clients working on the Railway Infrastructure, providing invaluable Utility Mapping and GPR Surveys to the Rail sector.
Our Sentinel sponsored PTS certified survey staff have 5-15 years experience of working on the Railway.  
This latest Audit result demonstrates our ever present high standards and attitude to continued improvement to our clients.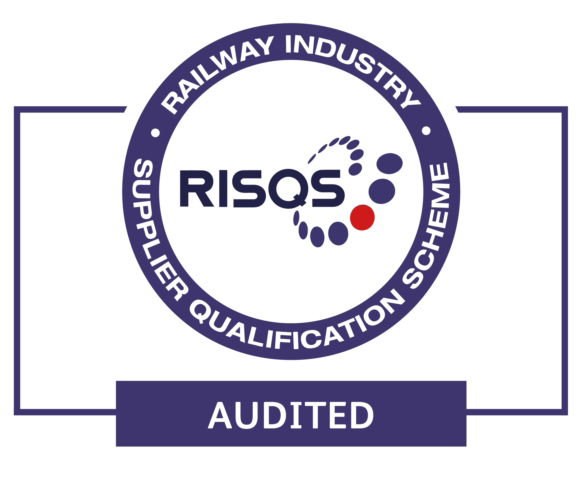 Our Service Product Codes are below:
C.C.3.2.16 Site investigation > Service
C.C.3.2.8 Specialist Site Services (including Surveying)- Non-Intrusive > Service
GEOTEC Surveys Ltd have completed hundreds of surveys within the Rail environment over an extensive period, including Railway Station Platforms, Level Crossings, Car Parks, frontages including ticket halls and waiting rooms, Roads and Footpaths around the stations and even adjacent Bus Station sites. 
These range from 1x shift onsite to sometimes weeks of work and we often complete Utility Mapping & GPR Surveys on the Railway at night, including Saturday night shifts, regularly under Railway Possessions and Line Blocks. 
We have supported our clients as part of the CP5-7 Framework and AFA schemes. 
Recently we have completed survey works at Wandsworth, Alton, Clapham Junction, Isleworth, Surbiton, Stoneleigh, Witley, Farncombe, Godalming, Walton-On-Thames, Feltham and previously, London Victoria. 
The Audit comprises 1x day at our offices, whereby the auditor reviews our Railway Management System, as well as our Health & Safety, Environmental and Quality Systems. 2x Key areas where RISQS are particularly concerned relate to:
Alcohol and Drugs, whereby 20% of our Sentinel Staff are required to undergo a random test throughout the previous year
Fatigue Management, so that surveyors are suitably rested prior to working on the Railway Infrastructure.
If you have a requirement for non-invasive Underground Mapping Survey works on your railway sites, please contact us using the Contact Forms, by emailing enq@geotecsurveys.com or calling 01428 686168.