A PAS 128 Type D desktop study offers a one stop shop, providing a cost effective, clear and concise combined utility plan of your site.

We procure & collate utility asset records onto a single drawing, overlaying them onto background mapping data, as different layers so that you can navigate between services, with results provided in DWG & PDF formats.

Our service takes away the headache of approaching countless utility providers and understanding near illegible records in a variety of formats and scales. Our CAD Technicians are also utility mapping surveyors and can draw on their experience to interpret these records and plot them in line with how particular services are likely to be positioned in real life.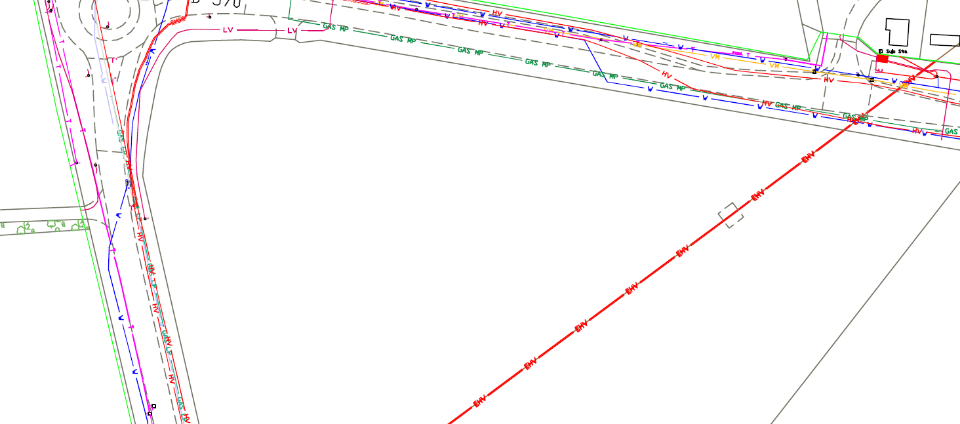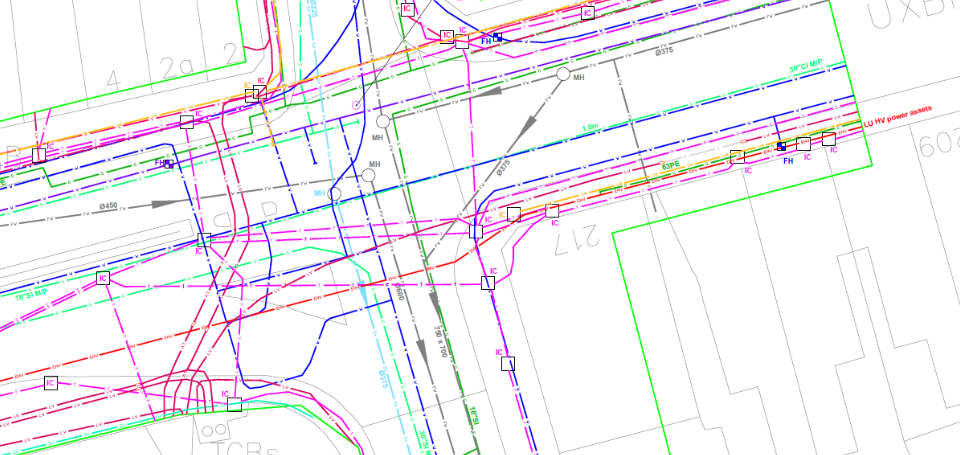 Extracts from desktop mapping study
(PAS 128 TYPE D)
This information provides an invaluable resource which informs at the early stage of a development, before substantial costs are incurred.
We have assisted many clients by obtaining statutory undertakers records "Stats" and collate these onto background data for various projects: 
Large wind / solar farm developments
Cable route installations
Feasibility studies for urban/rural developments – large or small
An example of a survey where we have several unidentified ground penetrating radar targets present, as well as confirmed buried services and utilities.
This tool also allows us to confirm the presence of metallic and conductive services that have already been detected through radio frequency detection / electro-magnetic locating (RFD / EML).
Vehicle Mounted GPR Surveys
Utility Mapping / Buried Services Surveys
Service Clearance / Marking Out Surveys